var _gaq = _gaq || []; _gaq.push(['_setAccount', 'UA-28515395-1']); _gaq.push(['_trackPageview']);
(function() { var ga = document.createElement('script'); ga.type = 'text/javascript'; ga.async = true; ga.src = ('https:' == document.location.protocol ? 'https://ssl' : 'http://www') + '.google-analytics.com/ga.js'; var s = document.getElementsByTagName('script')[0]; s.parentNode.insertBefore(ga, s); })();
Goaltending by definition is: Someone crazy enough to put on seemingly less than adequate equipment and then place them self in harms way stopping 160 grams frozen rubber pucks from penetrating a 4 foot by 6 foot vertical plane shot at speeds over 100 mph. All in good fun of course but when one actually takes time to think about it, why would anyone want to be a goaltender in the first place? The task seems arduous at best. Let's take a look at some simple facts:
It would take approximately 1,152 pucks laid end to end and on top of each other to build a wall on top of the goal line. A puck is only 1″ x 3″ and as such, there is available a lot space from which to squeeze one through.
A puck traveling at 60 mph would travel 88 feet per second, 44 feet in .5 seconds, 22 feet in .25 seconds. The distance from the mid defensive zone circle face-off lines to the goal line is approximately 20 feet with the distance from the top of the circles to goal-line being 35 feet. If we take a common snap shot speed of 70 mph (51 feet/.5 seconds) and a slap shot speed of 90 mph (60 feet/.5 seconds) we can see that reacting to a puck and then moving either ones glove/blocker, stick or pad becomes quite challenging.
I like to use the same reaction time model for a goaltender moving his pad as if one was moving their foot from gas pedal to the brake pedal as when driving a car; in a study it was shown that when an expected event occurs, the best reaction time to move ones foot to the brake pedal possible was .7 seconds and if an event was unexpected, the reaction time slowed to 1.25 seconds. Looking at puck velocities, one could easily think, how can they possibly do it.
Full weight of goaltending gear can vary ranging from 22 lbs (wiki.answers.com) to personal comments from senior goaltenders upwards to 25 lbs. According to goaliestore.com, Brian's Zero G goaltending pads weigh in at a little over 4 lbs a pad making it one of the lightest pro pad on the market. Maximum pad length allowed in the NHL is 38″ and width is 11″.  With the glove or "trapper" and blocker weighing in between 2-3 lbs each one only has to imagine how much work it must be to move all of this equipment at high velocity so as to stop a puck.
According to ingoalmag.com the average height of NHL goaltenders is 6'2″, not taking skates into account and with their average weight being 192 lbs, that is a lot of "tender" to move around.
Taking all of this into consideration, it would seem that scoring really shouldn't be that hard. According to NHL 2010-2011 season stats:
Average number of shots per game – 30.389
Average goals per game – 5.531
Average shooting percentage – 8.99
Average goaltending saver percentage – .913
Top shooting percentage (playing over 70 games) is Sergei Kostitsyn with 23 goals on 93 shots – 24.7 %
Why is it then that there are so few goal scorers in the 50 goal range in the NHL?  The top goal getter in the NHL during the 2010-2011 season was Corey Perry with 50 and Stamkos with 45,  Jerome Iginla scored 43, Daniel Sendin scored 41 and Ryan Kesler scored 41 as well. After this, goal production was below 40 for the rest of the league.
Other statistics are hard to find. How were these goals scored? For example how many came from each of the following:
Shots
One-timers
Deflections
Tap ins
Net Drives
Net Scrambles
Missfortune
Wrap-a-rounds
Screens
Break-a-ways (15% of NHL games were decided by the shoot-out)
All of this information must be gathered in order to understand our competition.
Lets take a look at some photos and see what we actually have to shoot at. The following pictures represent different angles of attack and opportunities for scoring. While the camera shot is not directly behind the puck, we can imagine fairly well what that would look like in our minds eye: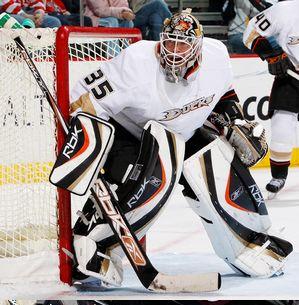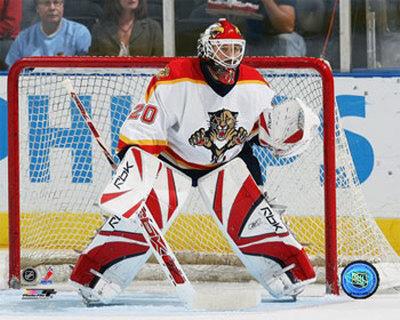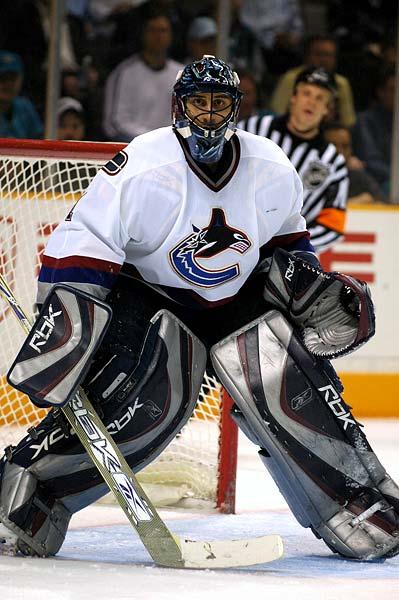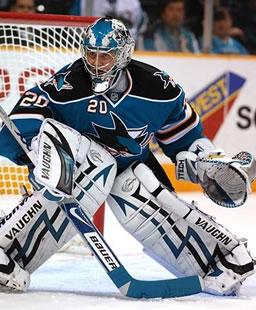 Each of the above pictures helps us to identify certain basic elements of goaltending. Simple, each piece of equipment is a tool to stop a player from scoring. While each of these pictures are somewhat similar, in reality they are quite different. Take a look at the following photo example that shows the blocker side.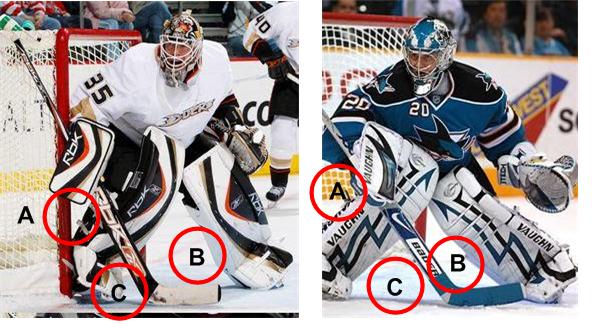 Let's take a look at another example that shows the glove side: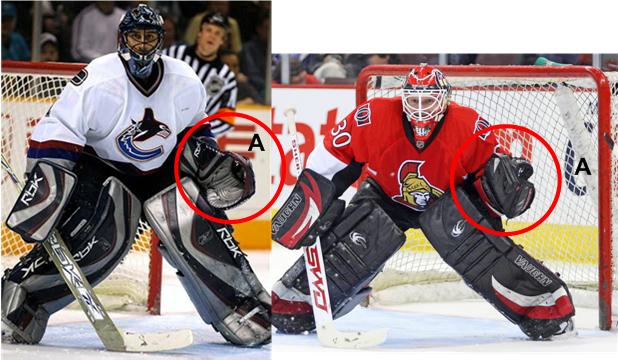 The above pictures represent "ready" stances. Each stance is an extension of thousands of hours of training and a combination of goaltendening preference. In other words, a style that best works for them.
I do apologize for the seemingly "random" posts here but they are more designed at this time for my own students that I work with. I will expand on these concepts over time and build them out more logically so that the concepts flow more sequentially and coherently.
The following photo demonstrates glove side saves and how variances in puck position vertically and horizontally and even velocity will determine how a goaltender makes a save on their glove side.

The following Photos demonstrate the extent (range) that the blocker is utilized.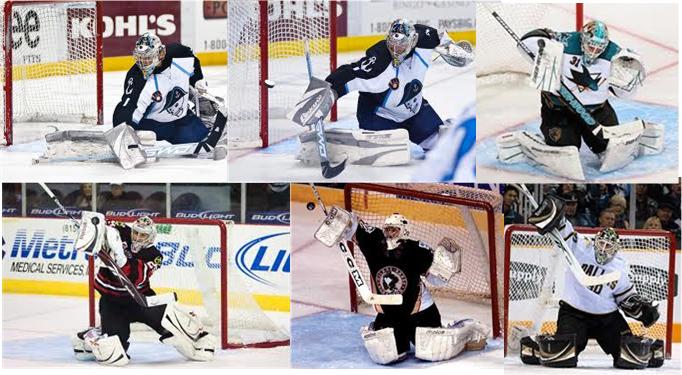 The following demonstrates the catcher.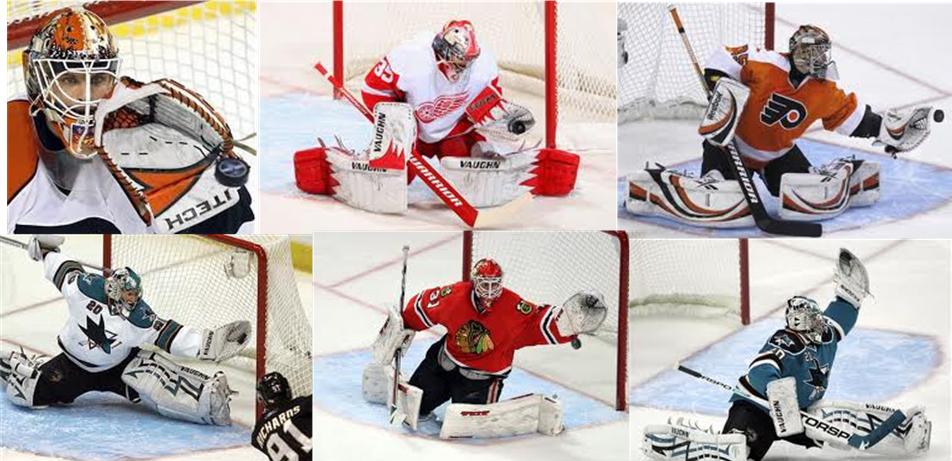 The information that I will start posting shortly will deal with the specific reaction zones of the upper body to and will progress to the reactionary zones of the lower body. This will help players to understand both when and where to shoot.
These zones are specific to the neutral position of the gloves (catcher and blocker) and the subsequent save reaction whether vertically (glove up or down) or horizontally (inward or outward).